Now that you have your categories all set on Aravenda, it's time to map to your Shopify site. Our team is happy to complete this for you, but you are welcome to go ahead and get started.
Access your Shopify admin (STORENAME.myshopify.com)


From the left side menu, click on Products > Collections > Create Collection (image 01)
From your Aravenda Collection,

1. add the Main Category title

2. Your Collection type should be Automated.

3. Conditions

Products must match: You should check "any condition" if more than one "product type" (child category) was added into Aravenda.

For this example, we have three child categories from Aravenda. All your categories from Aravenda are going to be "Product Type", so make sure you have selected the correct ones you want your customers to see on your website.

4. Collection availability: Check the sales channel you want this collection to be available on.
For this example, we only have the option to be "Online Store".

Image01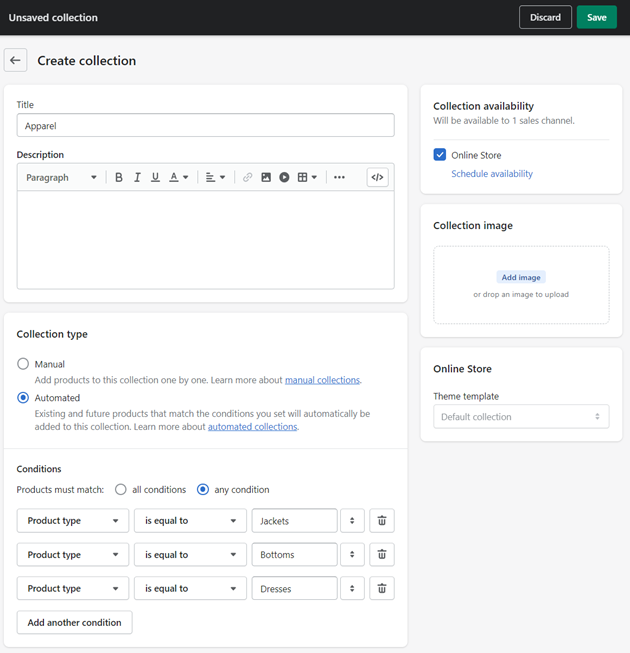 Schedule Availability (image 02) if you want this collection to be visible at another later date or for a specific period.

Image02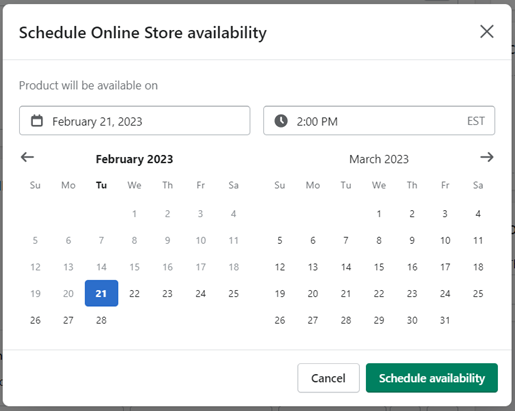 Save your collection by clicking on "Save" from the top right corner. You are now able to see the amount of products from that collection.
To learn more about collection, review this article from Shopify