In Store Settings, click "Theme Options".
1. Click, "Select Image"
2. Select your company logo.
Note: Allowed file types: png, jpg, jpeg.

Best Fit: width:175, height:45px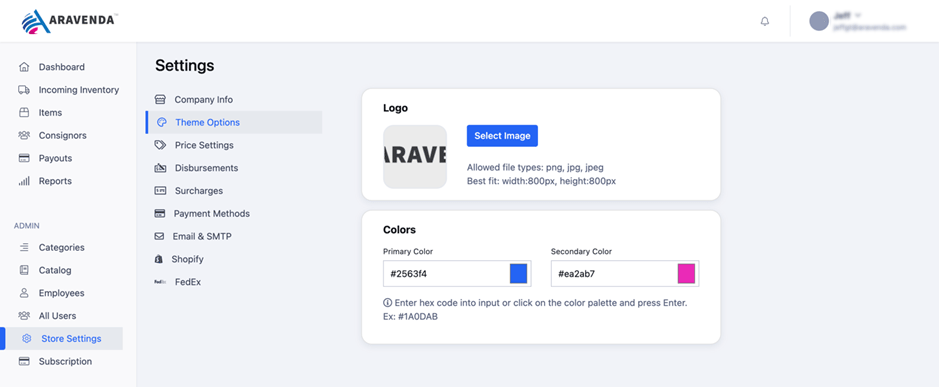 Tip:
Not sure what color(s) your logo is?
You can easily find out by using the color finder.
First, click the color that is located on the right of the "Primary" or "Secondary" boxes.
Click the dropper and move the magnifier over the color you would like to match. Left click.